Blank Face Mask machine
Function
For disposable nonwoven face/facial mask body making. Every minute can output 150-180 pieces of mask body, mask specifications: 175*(80-100) mm. Normally work together with face mask earloop welding machine, face mask tie on machine, our factory also produce fully automatic Disposable Face Mask machine, from non woven raw material to completed face mask, productivity much higher.
Feature
1. Produce Non Woven Face Mask blank(body) automatically from raw material roll width 180-200mm, 10-20gsm;
2. Inserting nose wire, then forming, sealing and cutting---finished mask blank;
3. The size of mask blank is 175(L)*80-100(W)mm, other specifications according to customers;
5. Two to four more fabric layers available.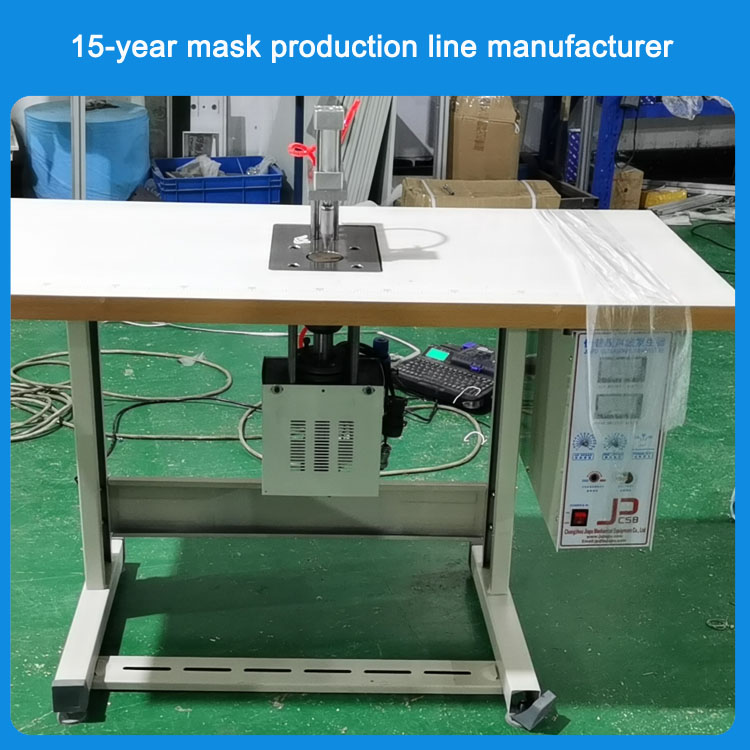 Technical parameter
Power Source

220V/380V 50-60HZ

Inout Power

3KW

Output Frequency

18KHZ

Working Speed

150-180 Pcs/min

Mask Size

175*(80-100)MM

Nonwoven Layers

1-4 Layers

Nonwoven Material

10-20 GSM

Dimension

3800*800*1800MM

Weight

500KG



Blank mask machine
exception clause:
1. The accuracy of the information about commodity prices, parameters and after-sales policies published is for reference only. The specific price of the commodity shall be subject to the actual price in circulation. After-sales policies and parameters are subject to the company's announcement.
2. If the customers demand to buy the products, please consult with the information publisher of our company before placing order.
3. According to the contract law of the People's Republic of China , affected by the virus(force majeure), the delivery time of all our products can not be guaranteed. we will not bear any legal responsibility for that. The buyers who have paid can demand for full refund before the shipment. We really appreciate our customers for your support.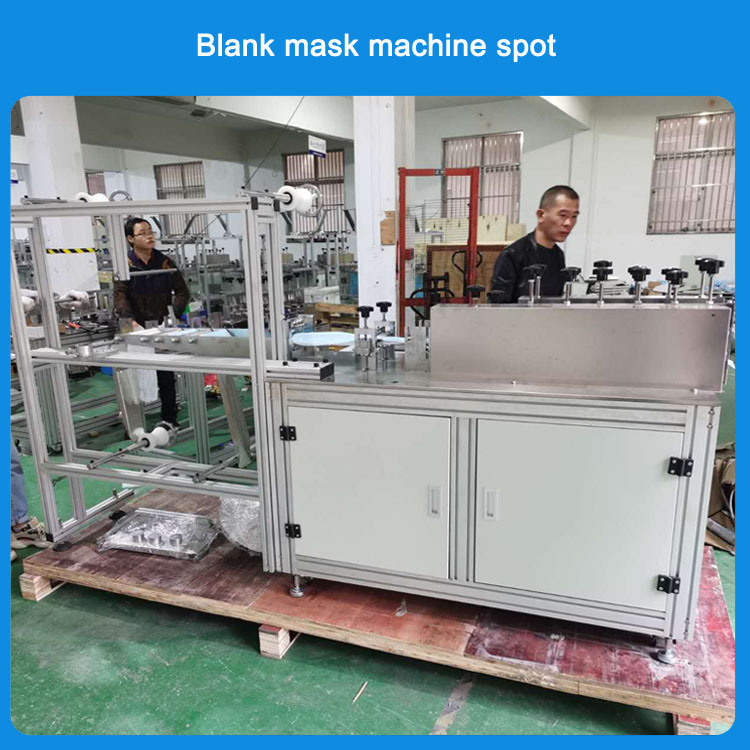 ultrasonic welding machine:
Outer dimensions

1200×550×1100MM

Electric power

220VAC ±5% 600W

Main application

spot soldering respirator place rubber thread

Production speed

welding one time per second,
4000-6000 pieces respirators per day

Manpower distribution

one worker to one machine,and manipulate independently